EdTechPalooza 2013 - The Definitive App Smasher's Guide
Visit the Main Site at
http://www.edtechpalooza.com
The Definitive App Smasher's Guide


Description: Avoid succumbing to content app frenzy, instead center your use of iPads to create projects that allow for "app smashing." In this session, learn how you can blend the creations from one or more apps into incredibly fun creations. Get a free copy of iBook, "The Definitive App Smasher's Guide."
Get YOUR OWN FREE copy of
ebook!
Slideshow
Here's another App Smashing Slideshow:
Exploring Apps
Level 1 - Photo/Video Creation Apps
Download Links (if you need them):
Level 2 - Photo/Video Creation Apps
Additional Resources
Example App Smashes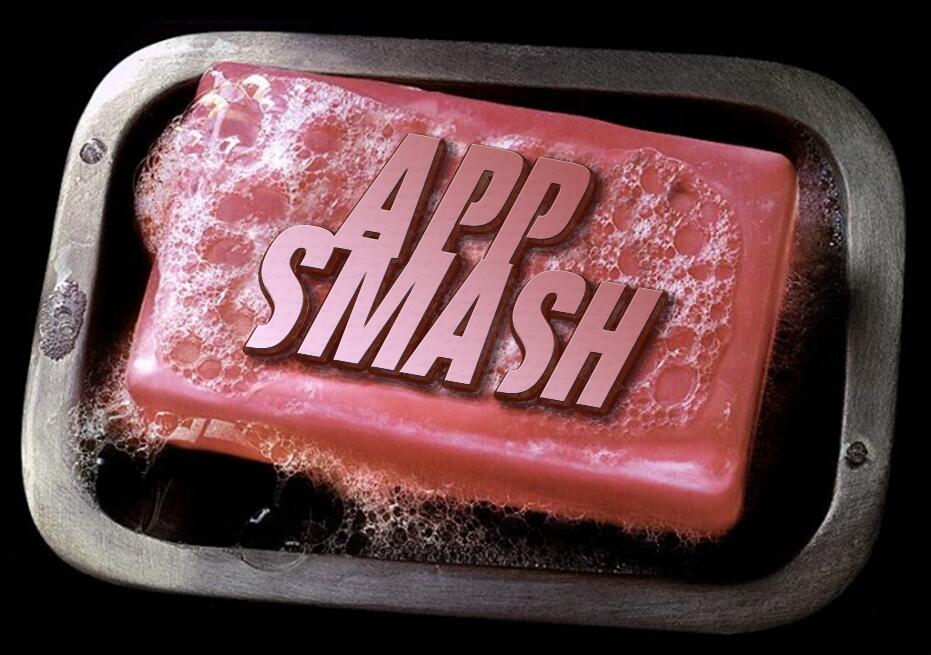 Source:
Carl Hooker via Twitter
Greg Kulowiec's App Smashing (@gregkulowiec)

Carl Hooker (@mrhooker)

Reshan Richards ("Explain Everything" app co-founder) (@reshanrichards)

Lisa Johnson (@techchef4u)

Miguel Guhlin (@mguhlin)

The Definitive App Smashers Guide (ebook featuring examples)
App Smash Entry 1 (made before I even got out of bed this morning!)
Contact Information:
Miguel Guhlin
Twitter:
@mguhlin
Email:
mguhlin@gmail.com
---
Check out Miguel's Workshop Materials online at
http://mglearns.wikispaces.com
---
Everything posted on Miguel Guhlin's blogs/wikis are his personal opinion and do not necessarily represent the views of his employer(s) or its clients.
Read Full Disclosure