Mac Server (XServe) is Discontinued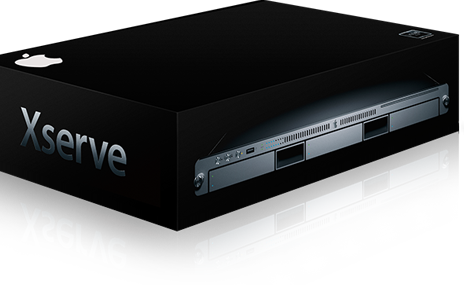 Image Source: http://rubble.heppell.net/xserve/media/xserve_box.png
Apple announced last week it will

phase out

Xserve, its rack-mountable server solution, starting January 31, 2011. (Source)
Given the lousy support from Apple Computer for the Xserve, it's blog/wiki implementation on that server, I'm not surprised that Apple has decided to discontinue the server...the word probably got around quickly that it was a waste of money because once you bought it, you were on your own.
John C. Welch makes some great points in this article
, and these are the ones that jump out at me:
The IT/Business customer is expected to place an almost blind trust in Apple, and Apple in return does little outside of ship you product. If you pay many, many thousands of dollars, you get access to some really solid support folks. Even then, you're just getting decent IT documentation and support. If you want proper technical documentation, you go to the developer section, and hope your search-fu is strong. If there's a security issue in the OS, you won't know anything about a fix until it's released, even if it involves a critical hole. Apple informs, Apple markets, Apple monologues, but Apple rarely, almost never, communicates.
What's embarrassing is that just last week, I submitted a request for a new Mac server and planned to install Apache/PHP/MySQL on it. Once I read the news about the Xserve, I decided to not waste my time. I went ahead and setup a new server on a different platform than Mac, wondering why I ever approved purchase of a Mac server in the first place.
---
Bookmark this on Delicious
Subscribe to Around the Corner-MGuhlin.org
---
Everything posted on Miguel Guhlin's blogs/wikis are his personal opinion and do not necessarily represent the views of his employer(s) or its clients.
Read Full Disclosure