Subversive in Our Midst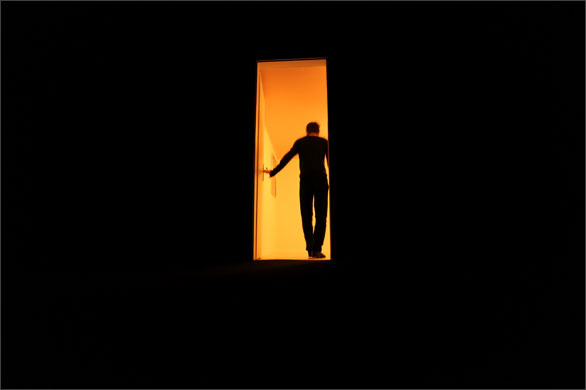 Image Source:
http://static.guim.co.uk/sys-images/Arts/Arts_/gallery/2009/3/25/1237976569202/Subversive-Spaces-The-Kin-007.jpg
There are days I wake up and wonder, "What if...." What if I had not been tapped on the shoulder to take the lead in campus, district and regional professional development opportunities in the use of technology in K-16 schools? What if, instead of using technology as a tool to transform teaching, learning and leading, I had chosen to pursue a career as a simple teacher of reading and writing in 5th grade and 6th grade classrooms?
In the last year, I have often reflected on my early choices and what to do as an educator. Today, I sat next to a young gentleman, perhaps a score of years younger than me, who was garnering ideas for teaching poetry in his 7th grade classroom. And, having taught poetry in middle school, I shared with him the wonder of Kenneth Koch's
Wishes, Lies and Dreams
as well as
Rose, Where Did You Get That Red?
He was grateful, but I more so. This old dog, I said to myself, still knows some tricks about teaching writing.
Like a Rip Van Winkle, awakening from a long sleep--although I'd prefer to alter the story, changing a magical mead induced nap to a long sojourn among a country of technology wizards--I decided to investigate what other writers are doing. To accomplish that, I've signed up for the renamed New Jersey Writing Project now known as Abydos, agreed to collaborate on writing and technology workshop later this Spring, and decided to attend writing conferences I probably would have considered beneath notice.
Beneath notice because, like Rip Van Winkle, these writing conferences have changed little. Teachers still focus on writing with paper and pencil, making books with students that are filled with handwritten tales, and doing everything I would have considered cutting-edge in the teaching of writing years ago.
A sprinkling of dust coats it all. Whether that coating is the besmirched lens of age, a patina of cynicism over my mind's eye, or the sad reality of writing instruction today, it's clear that the medium and the message are not in harmony. As the medium has advanced, the message remains the same. And, with regret, the joyful interaction of the two is a stolid, slow dance which lacks the beauty and enthusiasm that it once enjoyed.
As the ladies presenting the conference approached me today, I realized that my request of being able to podcast their session might not be well received. After asking the question, "May I podcast your session?" I could see the fear in their eyes and I realized that perhaps, I'd forgotten some simple courtesies. "In my circles," I tried to share, "podcasting is better known." But for them, I was suddenly an unknown quantity, a subversive with an audio recording device, a blogger who might take a lesson they'd hoped to share with a small classroom of writing devotees and broaden their reach to thousands. Simply, it was too much. "Does our Director know you are here?" As if I'd suddenly become a member of the Press, that group of venerated but sometimes hated individuals who can raise you up like the wheel of Fate, then cast you down into the cracks of the classroom floor.
The fault is mine, I know. I should have borne a Star of David on my t-shirt, a symbol of my outcast status..."Yes, I'm a blogger who is going to podcast your sessions today, not some subversive adversary who seeks to harass you. Your message will reach thousands, not just the few people in this room."
I should have carried a card with me that stated who I was, where I would post the podcast, write the blog entry. I should have asked them to sign a release form, obtained clearance from the Director and the University hosting the event.
I should have done many things...instead, I sat in their workshop, a snake coiled, ready for the strike...waiting for the moment of attack. At least, that was how might have perceived me. The reality may be other than that. We didn't talk and in those moments, I decided I would not explain.
"Nevermind," I said to the workshop facilitator. "I'll just take notes on your session. Thank you." She chided me, "If only you'd let us know sooner." As she stepped away, there was no handout left in front of me. I was invisible, singled out for careful treatment.
Am I complaining too much? Yes, of course I am. Next time we meet, I'll be ready. I'll have my "blogger press pass" ready, a card with my web site, and a smile ready to my lips. But I wonder still, is the journey back in time worth it? Isn't it better to realize that you can't go back, and just move forward, leaving those lost in yesterday, doing what was innovative yesterday, and leave them to inch forward? Colossal arrogance on the part of a subversive.
---
Subscribe to Around the Corner-MGuhlin.org
---
Everything posted on Miguel Guhlin's blogs/wikis are his personal opinion and do not necessarily represent the views of his employer(s) or its clients.
Read Full Disclosure