No NO NOOO!!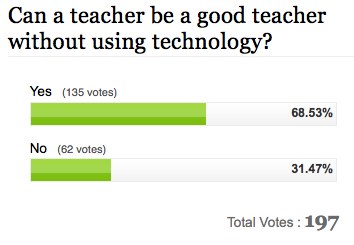 Image Source:
David Warlick's 2cents blog
David Warlick asks two simple questions:
"Can a teacher be a good teacher without using technology?" and

"Is a teacher who is not using technology doing his or her job?" What do you think, and please comment…
The answer is quite simple--NO. NO to both questions.
---
Subscribe to Around the Corner-MGuhlin.org
---
Everything posted on Miguel Guhlin's blogs/wikis are his personal opinion and do not necessarily represent the views of his employer(s) or its clients.
Read Full Disclosure